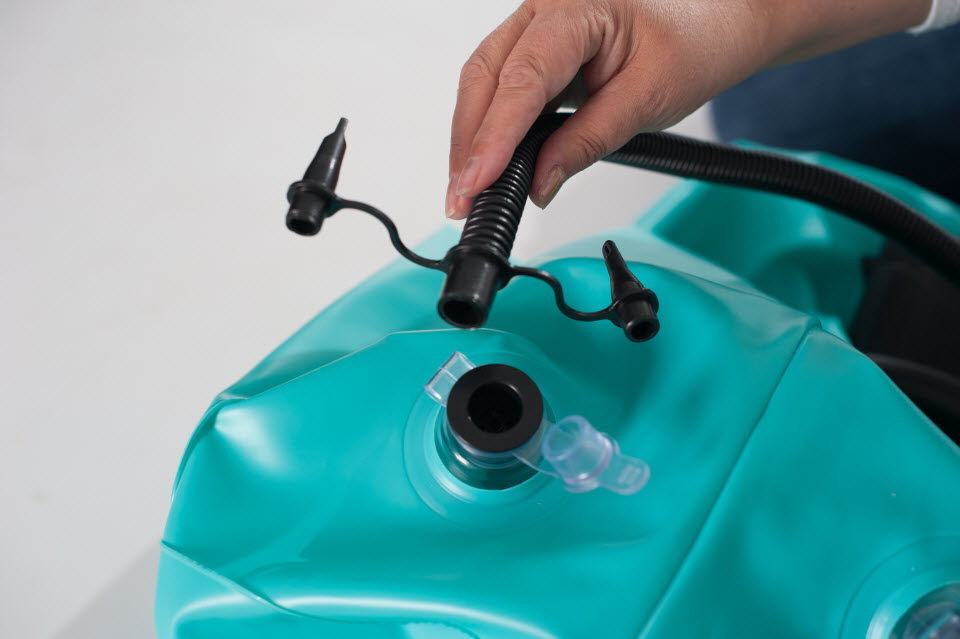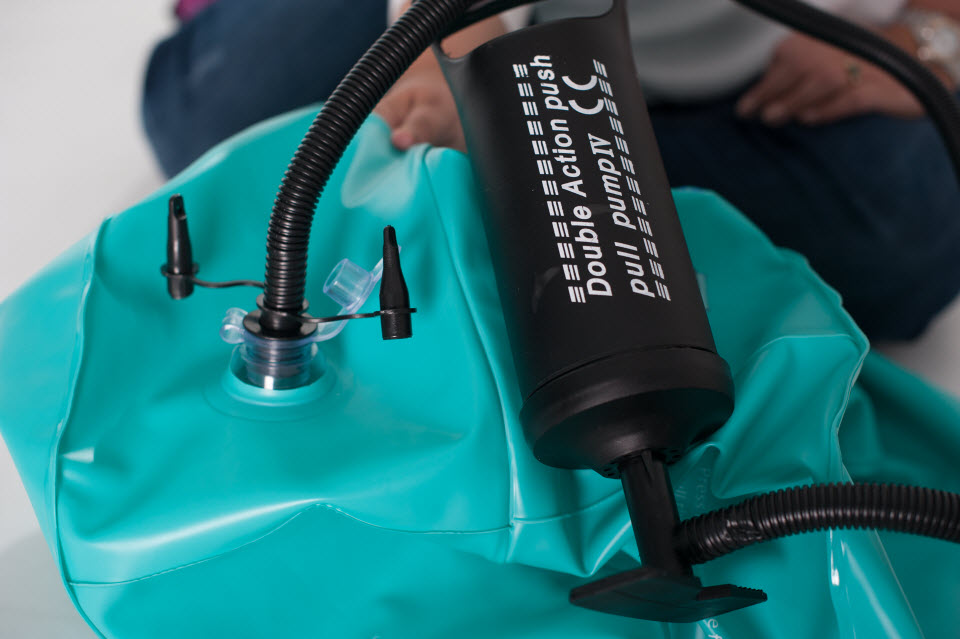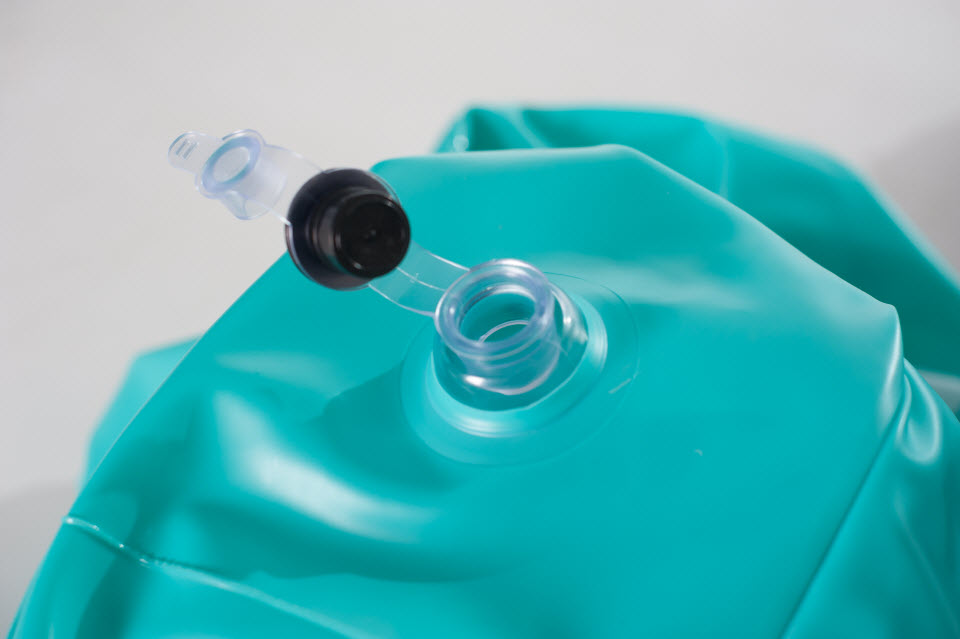 TO INFLATE 
Allow your CUB® to acclimate to room temperature for 24 hours if it has been stored in very cold or hot conditions.  PVC can stretch when overly hot and crack when inflated below room temperature.
Unpack your CUB® Support and unfold it.
Locate the two safety inflation valves at the back of the CUB® Support.
Insert the nozzle of the inflation pump into the valve.
Inflate each chamber of the CUB® until it is firm to touch.
Your CUB® Support is now ready to use!
SAFETY
The CUB's double section valves are a SAFETY feature of the product.  Keep valves inserted firmly once inflated and during use.
TO DEFLATE
Simply remove the valve cover and allow the air to expel.
WHEN NOT IN USE
Deflate your CUB® Support when not in use.
Store at room temperature and protect from accidental punctures.  Rubbermaid storage totes are great for protecting a CUB® during storage and transport.
CLEANING AND STORING THE CUB® SUPPORT
We recommend chemical cleaning using one of the following cleaners:
Antibacterial spray or wipes
Sporicidal spray or wipes
Diluted bleach solution
Hypochlorite
The CUB® Support should be cleaned thoroughly between uses.  Personal Protective Equipment (PPE), such as gloves and aprons, should be worn where appropriate.
While the CUB® Support is inflated:
Rinse off all visible surface contamination with clean water – pay attention to seam, valve and base areas.
Dry the CUB® with a clean disposable cloth.
Spray or wipe the CUB® with a selected cleanser from the recommended products.
Allow the CUB® Support to air dry completely.
Deflate and store the CUB® Support.
CUB Support Cleaning Video - great video produced by a caring manufacturer!
CAUTIONS AND WARRANTY INFORMATION
The CUB® Support is a semi disposable product, but if cared for properly, it should last for multiple uses.
For prolonged use:
Do not allow anyone to "play" with the CUB®.
Do not allow more than one person to use CUB® at a time, including partners, staff and visitors.
Keep away from open sources of heat – the CUB® is PVC, which can melt when close to direct heat.
Clean and inspect your CUB® after each use.
Store deflated for best results.
Store in a protective container, such as a Rubbermaid® tote.
The CUB® should always be used after consultation with your Healthcare Provider.
Product Warranty does not cover rental, loan or multiple uses.
Information included with your CUB® and on this or any other website does not replace information and advice of a registered health care professional.  Please seek appropriate advise if you have any questions or concerns about your pregnancy.