How do I inflate my CUB® Support with Air?
A manual pump is included with your CUB®.  The manufacturer includes instructions and they are also summarized on our Instructions  page.
Who can I call with questions?
We are a small, woman owned company.  Marla (owner) and Shannon (employee extraordinaire) are available to answer questions during normal business hours (9-5 Mon-Fri Pacific Time), so please don't hesitate to call 360 379-6721.
How many days until I receive my shipment?
Every product in our eStore is In-stock.  We ship within 24 hours after your order is placed, many times on the same day.  We offer both FedEx and US Postal Service shipping options.  When you place your order, you are given many options to suit your particular situation.
FedEx Ground tends to be the most economical for larger packages and takes roughly 5 working days to cross the country.  Depending on where you're located, your package may arrive sooner.  Here is a FedEx Ground Map that estimates ship time from Port Hadlock, Washington.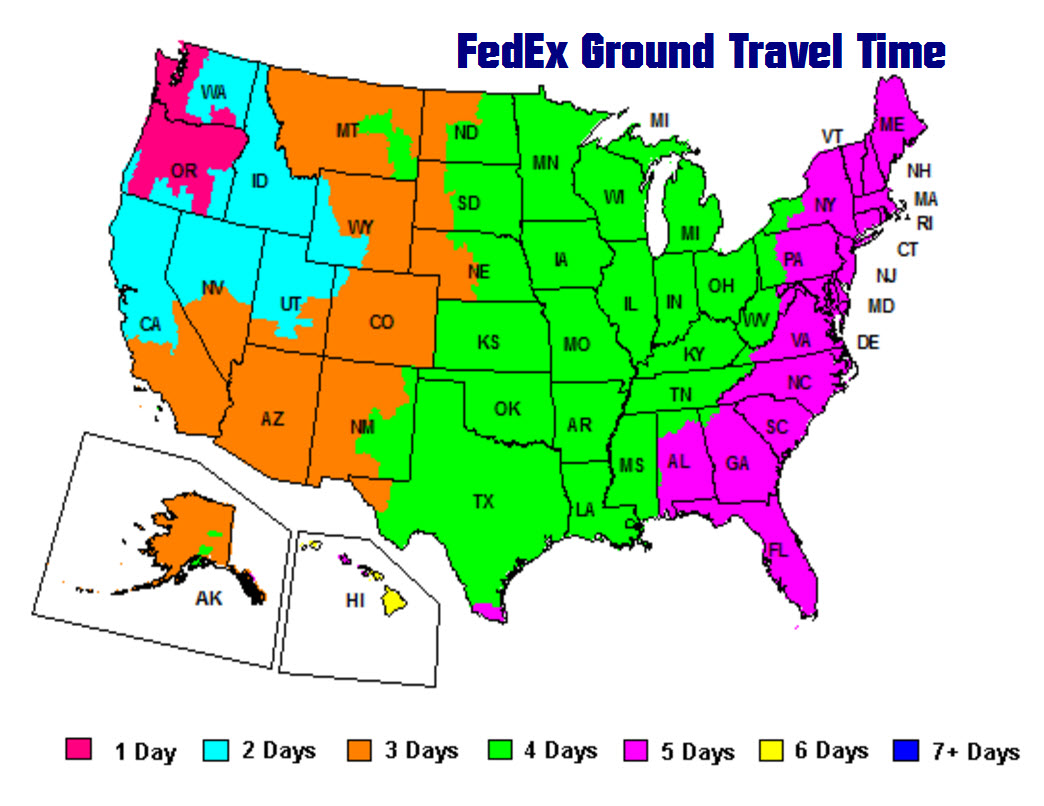 USPS Priority Mail takes 2-3 Days and is economical for small shipments, like a CUB® Cover.
In calculating travel time, please note that FedEx does not count shipment day as a travel day.  For instance, if your package is estimated to take 5 days to reach you and ships on a Wed, it will arrive on the following Wed.  FedEx Business Ground does not deliver on Saturday.  FedEx Home Ground does deliver on Saturday, however, they do not deliver on Monday.
US Postal Service does deliver on Saturday (in most areas) and counts Saturday as a shipping day.
USPS Parcel Post takes 6-10 days within the Continental US.  Hawaii can take 3-8 weeks via Parcel Post. Apparently, it goes on a barge that is very slow!  So plan accordingly.
Do you ship to Canada?
Yes, we ship to Canada.  If you want to see your shipping options, enter your order with your name and address and then before you pay, you will see all your shipping options.  You can reset your order at any time.  A purchase with Upright Birth, Inc. is payment for PRODUCT and SHIPPING.
CANADIAN TAXES and CUSTOMS FEES
There are multiple taxes due throughout Canada.  Upright Birth, Inc. is not responsible for any duty or taxes collected by Canadian Government.  If you choose FedEx Ground to Canada, they will collect duty or taxes at time of delivery.  Please read here for more information on TAXES and CUSTOMS FEES.
CANADIAN DUTY
Due to NAFTA, products made in USA and CANADA are exempt from Duty.
CUB® Supports are manufactured in China, so are charged Canadian Duty.  As of 2010, 6.5% Duty was charged on all items made in countries other than USA and CANADA.  Please check with the Boarder Agency for current Duty charges.
What do I do with my inflatable CUB® Support when I'm done with it?
Once you use your CUB® you have many choices:
Save it.  Clean and dry the CUB® completely and then store in a Rubbermaid Tote at room temperature.  The container will keep accidental punctures and tears from occurring.  The plastic is a fluid material, so be sure to check your CUB® well before your next due date to insure it survived the storage.
Donate it.  Your Doula or Midwife are the hardest working people you'll ever meet.  What a nice gift!
Gift it.  What better way to recycle than sharing with a friend.
Sell it.  You can sell it to another expectant parent (your Midwife knows many) or on craiglist or eBay.
Toss it.  The PVC is very good quality, so some recyclers will take it.  If not, the landfill will be its final resting place, so be sure to reuse if possible.